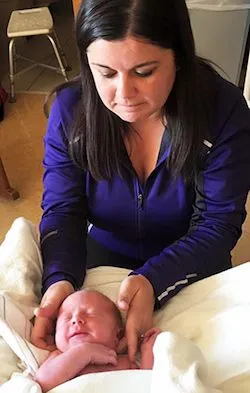 Dr. Heather Steckling, DC, CACCP.
Dr. Heather was the owner of Seasons Family Chiropractic for the past nine years, and recently moved her practice to Woodbury Family Chiropractic. She chose to collaborate with other chiropractors in a group practice setting; allowing an accessible, patient-focused environment for her pediatric and family practice.
Dr. Heather grew up in Wausau, Wisconsin and graduated from the University of Wisconsin, Madison with a Bachelor of Science degree in Genetics. She then moved to the Twin Cities to begin her chiropractic education at Northwestern Health Sciences University in Bloomington, Minnesota, where she earned her Doctor of Chiropractic degree in 2009. Post-doctorate, she went on to study and earn her Pediatric Diplomate.
Dr. Heather loves to treat families and has a special passion for the care of women and their children. She is a board-certified pediatric chiropractor, much like a 'pediatrician' for the chiropractic field. To better serve expecting moms, she is certified in the Webster Technique, which focuses on ensuring proper alignment of the pelvis and optimal positioning of the baby for labor and delivery.
Dr. Heather raises her twin boys in Woodbury, and enjoys being involved in and giving back to her community!