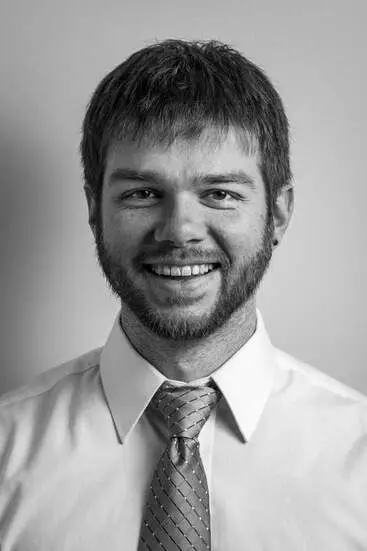 Jesse Garrett, LAc, MSOM, Dipl Ac.
Jesse's goal in working together is to develop a treatment plan, tailored to your needs, that will increase your health and wellbeing. He believes in continual growth and learning, to help meet you where you are and to help you get to where you want to be.
Jesse started his pre-med track at Cornell. While in college, he had the opportunity to go to Japan where he was invited by one of the study program hosts to apprentice in Ceramics. He agreed to the apprenticeship, and the next fall was living in Japan! After his apprenticeship, he still wanted to be involved with healthcare, but had since been influenced by Asian culture and was drawn to Acupuncture more than he was traditional medicine. He has been following the Eastern medicine path ever since!

Jesse is Board Certified by the National Certification Commission for Acupuncture and Oriental Medicine (NCCAOM) in Acupuncture, and is licensed by the Minnesota Board of Medical Practice. He graduated Magna Cum Laude from Northwestern Health Sciences University with a Masters degree in Acupuncture and Oriental Medicine. He interned at the Edith Davis Acupuncture Clinic and completed clinical rotations at Pillsbury House and the Salvation Army. During the spring of 2011, he completed a two-week intensive certification program at Tianjin University of Traditional Chinese Medicine in Tianjin, China. He is certified in Wakefield Facial Acupuncture and proficient in several modalities within Chinese medicine including needling, cupping, Tui-Na massage, and Chinese herbal medicine, to provide effective personalized care for patients.
"Acupuncture is all about treating people as they are now. I try to honor that by making a safe, judgement-free space so I can truly meet people as they are."
Self-Pay Pricing:
$115 - 75min Acupuncture & Gentle Bodywork Session
*$90 for patients with our Chiropractic Membership!
+ Accepting Auto Injury Policies
Jesse's Hours: Tuesday 8 - 6:30, Friday 8 - 6:30 and Saturday 8:30 - 6